What I'm eating, listening to, laughing at, sweating through and loving on this week's Me Likey Monday.
I realize it's been a few days (77) since our last MLM, but who's counting?
I could give you a slew of reason as to why I haven't posted or where I've been or what I've been doing or who I was with, but I also realize that you don't care. You just want the good stuff. So here it is and you are welcome.
1. Be true to the tatas: I stumbled across an article on Fast Company Design about True&Co., a company that is turning the incredibly annoying task of finding a bra that fits into something kinda fun. Believe it. By taking a pretty interesting quiz ("Are your breasts more than 3 fingers apart" and "Is one cup fuller than the other?"), you are matched with sizes, brands and types of bras that are perfect for your body type- and you can do "at-home try-ons" for no obligation. I ordered three and am keeping them all. Click here to take the quiz and check out their adorable lingerie and PJs – and get $15 off!
2. Meg(h)an's are awesome: I'm obsessed with Meghan Trainor right now. Not only is her music super catchy, but if Dolly Parton, Eve and Olivia Newton-John had a baby, that would be her voice. I am not wrong. The best part, though, is how positive and self-loving her lyrics are. Get 'em, girl.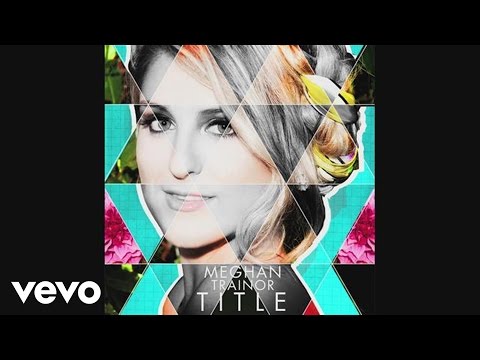 3. More like MOlenta: In the past two weeks, I have made TWO Vegetable Polenta Lasagnas. It's THAT good. Polenta (creamy, golden cornmeal) is very versitile and can be used in place of pasta, potatoes or breads. I buy a tube of it at Trader Joe's, slice and layer up the pan. It's so good. Stay tuned this week for the recipe.
4. Shock me shock me shock me: Have you ever worked out soon hard you puked? I've come close only twice – both times while doing Shockwave. Have you not heard off this? It is an extreme "circuit challenge that utilizes a WaterRower machine to provide short-burst, high-intensity, calorie-torching intervals along with strength and sculpting stations designed to target and chisel the legs, core and arms." Basically it's a group fitness class that makes you work as a team – the harder you work, the shorter the intervals. If you are draggin' butt, your teammates will hate you. SO MOVE IT!!! Seriously, though. It sucks. It's awesome.
5. This just in – Koala Bear hugged: I don't watch the news because it makes me mad at everyone and everything. Except for when it's Jimmy's Fallon's version of good news and good news. This guy is the best. I mean, muffins ARE delicious!!!
6. October, baby: WE"RE IN!!! The St. Louis Cardinals have clinched a postseason berth for the 4th consecutive season! What's a berth, you ask? I'll tell ya: It means that even if the Cards lose all remaining games (which they won't because they are awesome), they are in the playoffs. Now they still need to win a few in order to clinch the NL Central division title – but at the least, they have secured a wild card spot. Did you just yawn? Mkay, it's fine.
What was your favorite meal this week?
What was your hardest workout EVER? 
4 Comments