What I'm eating, listening to, laughing at, sweating through and loving on this week's Me Likey Monday.
Hi, friends! Ready to get movin' this fine Monday? Lezdoit.
1. Ball sports: Hi. My name is Megan and I am a baseballaholic. November and December are dark, dark times for me. Spring training starts in January and the shakes start to subside as I catch some games on MLB.tv. Then glorious APRIL arrives straight into my veins! Yesterday was Opening Day of the 2015 baseball season. REJOICE!!!!!! My beloved Cardinals played yesterday -with a skinnier, faster, badder Yadi – but today I'm going to watch some Royals at The K. Today is a good day.

2. Keep controlllll: This new ad from AMV BBDO is ridiculous. Betcha can't guess how it ends.
3. MMMmmm good: It's pretty great when your friends make your own recipes for you. Saturday night, my friend Lisa made me Roasted Brussels sprouts the way I taught you guys to. And they were insane. Thought I'd share again, in case you were Snapchatting through the first go-round.
4. Walk this way: My friend Sara and I were headed out for a jog around the park after work, and decided to do the unthinkable – just walk. Yea. I know. Mind blowing stuff, right? As much as we need to run so we don't get murdery, walking and talking was the perfect change of pace. Are you looking to ramp up your routine? Check out these walking workouts for beginner, intermediate and advanced walkers. No matter your speed, get that heart pumping!
5. Saw-con-ee – say it with me: My girls and I headed over to UltraMax to try out some new Saucony running shoes. I got to try the BRAND NEW Kinvara 6, and I loved it. It was supportive, light and made me real fast on a stupid hilly course. Towards the end of 3 miles, the outer pad of my foot started to feel like it was on fire – friction, baby! I think it's time for some new socks. Old or cotton socks can cause your foot to rub, and I think that's the problem. I'll report back!
6. I will stay true: It's one of those songs that makes your head nod, your hips wiggle and your shimmy shake – Andy Grammer's Honey, I'm Good. Can't stop won't stop. Careful, it will stick in your craw.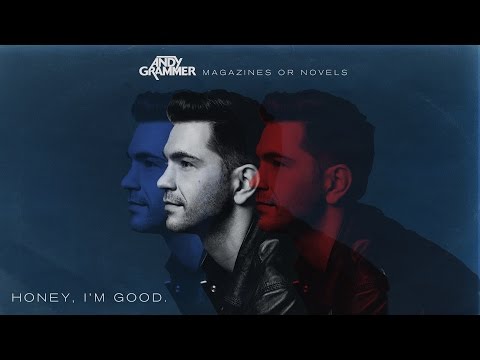 What is your favorite running shoe and why?
Where is the last place you walked to (fridge doesn't count)? 
2 Comments